Veterinary Internal Medicine
Our Johns Creek vets provide diagnosis and treatment for a variety of internal conditions in pet, from immune system issues and brain disorders to urology and reproductive issues.
Diagnosis & Treatment of Internal Conditions
Veterinary internal medicine deals with the diagnosis and treatment of diseases and disorders of your pet's internal systems, such as the gastrointestinal tract, liver, kidneys, or lungs.
Our veterinarians have extensive experience in the diagnosis and treatment of internal conditions ranging from cardiovascular issues and nervous system disorders, to lung disease and gastrointestinal problems.
Our team is able to manage patients with multiple diseases or disorders and provide effective treatment alternatives for those who do not respond well to standard treatments.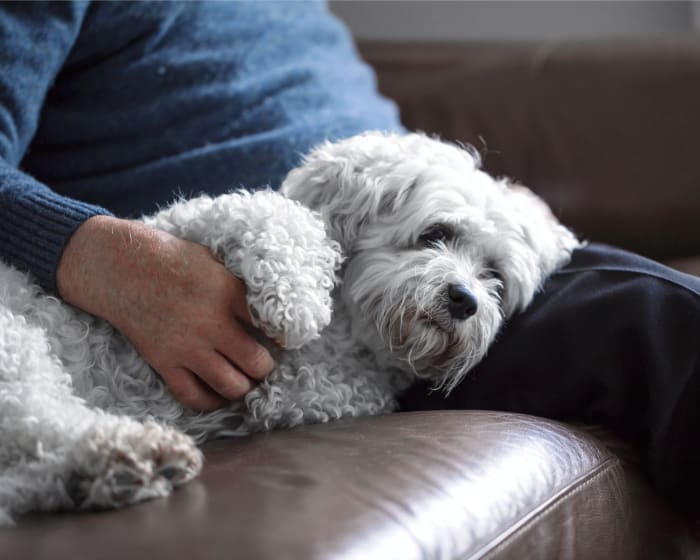 Internal Medicine Conditions
Our vets diagnose and treat conditions in the following areas:
Neurology (brain and nervous system disorders)
Gastroenterology (conditions of the digestive organs)
Cardiology (heart conditions)
Immunology (immune system disorders)
Pulmonary Disorders (diseases of the lungs)
Oncology (tumors and cancer)
Urology (urinary functions and genitourinary tract)
Endocrinology (glands and their functions)
Reproductive Issues
Laboratory & Diagnostic Imaging
At Johns Creek Veterinary Clinic we believe in a comprehensive approach to internal medicine that is supported by advanced diagnostic testing, imaging, and other procedures. 
Our team works to make accurate diagnoses and treatment recommendations based on a complete picture of your pet's health conditions.
To that end, we collect information about clinical signs and past medical history,  as well as reviewing lab results, diagnostic imaging studies, and laboratory testing.